The Adecco Group CEO for One Month Program
Imagine a summer internship that allows you to go straight to the top of a Global Fortune 500 organization. That's exactly what our CEO for One Month Program is all about—it's your opportunity to meet, travel with and learn from our company's top executives. Do something extraordinary this summer—become our next CEO for One Month.
Enjoy everything that comes with
being a CEO.
Get executive-level experience—in one incredible summer month.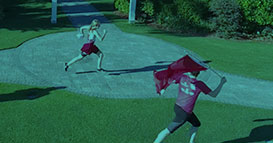 Impress your future employers
Elevate your resume with real world work experience.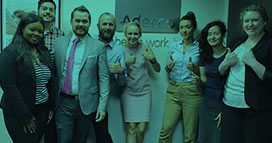 Next-Level Networking
You'll be making new professional contacts all over the country—and the world.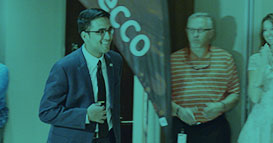 The Exec Paycheck
Set yourself up with the opportunity earn $10,000.

How Do You Become CEO for
One Month?
Step 1: Apply

First, you'll need to submit your contact information. Then, we'll email you for your resume and more information about you. Deadline is April 17.

Step 2: Interview

We'll let you know if you've been chosen as a finalist and then we'll schedule an interview with you, so you can make your case to be CEO for One Month.

Step 3: Meet the competition

If you make it to this phase (we'll let you know either way), we'll bring you in, all expenses paid, to work with the rest of the Adecco Group's top interns alongside our executives. Begins in May.

Step 4: Compete in the U.S. Boot Camp

You and your fellow interns will come to the Adecco Group North America headquarters in Jacksonville, FL where you'll participate in a series of challenges to see who rises to the top.

Step 5: Be CEO for One Month in the U.S.

If you take the top prize and become our next CEO for One Month in the U.S., you'll start right away and spend the month of June working with our executive team and earning a $10,000 salary!

Step 6: Become Our Global CEO for One Month

As our U.S. CEO, you'll have the opportunity to take your experience to the next level. If selected, you'll join another boot camp with other interns from all over the world. Together, you'll compete to become the Adecco Group Global CEO for One Month (which comes with another nice paycheck)!
---
That's everything you need to know. Now it's up to you.
The best CEOs know when to take a risk. And this is one chance you don't want to pass up. Start the application process today. Who knows? You could be our next CEO for One Month.
Apply Now