The Olympic spirit runs strong across the Adecco Group. Through our partnership with the International Organizing Committee and National Committees in various countries, we have provided employment assistance to more than 8,500 Olympic and Paralympic athletes around the world since 2005.
In the United States, we are proud sponsors of the United States Olympic Committee (USOC) and partner with them on the Athlete Career & Education Program. Two unique versions of the program have been developed to connect employers with this world-class talent — one for USOC sponsor companies who have access to talent on Team USA, and the general Athlete Career & Education Program for non-USOC sponsor companies.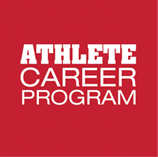 US Athlete Career & Education Program
The Athlete Career & Education Program supports elite athletes by:
Providing career development training and job preparation support
Learning about individual needs and goals
Preparing and refining resumes
Facilitating employment administration services
Connecting athletes to career coaches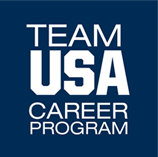 Team USA Career Program
The Team USA Program is exclusively for U.S. National Team Athletes and U.S. Olympic sponsor companies. In addition to the advantages offered by the Athlete Career & Education Program, the Team USA Program connects eligible athletes to opportunities with participating USOC Sponsors and provides insurance coverage.
Read about how General Electric's participation in this exceptional program has proven to be a win-win for both the company and the athletes alike.