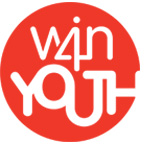 Through our global Win4Youth program, a cornerstone of our social responsibility initiative, all employees, clients and associates have the opportunity to engage in physical activities to raise funds that support the education and integration of young people into the labor market. The focus of the program is on assisting youth living in underprivileged communities to gain an education, thereby enhancing their quality of life and ability to gain meaningful employment. We achieve this by participating in local sporting activities, some of which are sponsored by our headquarters and some of which are community organized by our colleagues.
Donations to our designated youth charities are based on our participation rate and local efforts, and this has led to some truly outstanding achievements: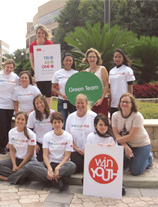 Win4Youth 2012
Adecco Group colleagues and clients circled the world 24 times and surpassed 1 million total kilometers for several fantastic causes.The year's highlight event was the Garmin Triathlon in Barcelona, competed by over 60 employees. In North America, we ran, biked and swam over 120,000 km to raise over $40,000 in support of 7 local charities through our Tri as One program.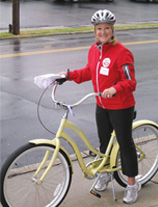 Win4Youth 2011
More than 16,500 colleagues and 4,000 clients in 63 countries came together to cycle more than 1.5 million kilometers worldwide (that's 35 times around the globe!) and raise over $330,000 for three extraordinary charities. The highlight of the year's activities were a greuling climb up Mont Ventoux, one of the toughest courses in professional cycling, by over 70 employees. Adecco Group North America also organized an exciting tour across America, featuring cycling events in 40 cities over the course of 60 days. We raised $40,000 for a variety of local organizations in addition to the global donations, cycling over 89,000 kilometers.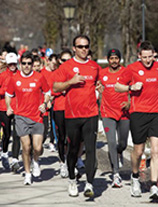 Win4Youth 2010
In 2010, Adecco Group colleagues ran 230,000 kilometers — which would span the world five times — and raised $230,000 for youth charities in Spain, Haiti, France, Chile, India and the United States. Adecco Group North America ran more than 22,100 of those kilometers. Our efforts culminated with a team of 65 employees from across the world running the New York City Marathon.
Each year features a new athletic challenge, new goals and new charities to support. Each year our following grows and we have more clients and associates participate by our sides. Each year, we raise more money and impact the lives and futures of more and more children from around the globe.
Here is a list of the global charities we have supported over the years:
Education for Haiti (Haiti)
Entreprendre pour Apprendre (France)
Fundación de Solidaridad Romanos (Chile)
Fundació Èxit (Spain)
Parikrma Humanity Foundation (India)
The National Urban League (United States)
Boys Home in Cebu (Philippines)
Community Homes for Children (Greece)
Social Circus in Rio de Janeiro (Brazil)
The Library Project (China)
L'Heure Joyeuse (Morocco)
Foundation for Youth Development (New Zealand)
To Walk Again (Belgium)