North America's largest provider of recruitment and workforce solutions
Understanding your workforce requirements or career aspirations is our strength. We are the workforce experts and can offer you a global reach with a local touch.
Each of our businesses get under the skin of their markets and customers' needs to ensure you receive a service that works for you. Whether it's temporary, contract or permanent recruitment or a fully outsourced recruitment solution and whatever industry, you'll find it at the Adecco Group.
Leveraging the depth and breadth of our capabilities across all of our great businesses, we empower people and businesses to work more effectively and efficiently, creating a better world of work. Our colleagues in locations across North America have an intimate understanding of their local markets and their customers' needs — a combination that leads to great results time and time again.
Looking for a job?
Register with one of the recruitment companies in the Adecco Group North America family and you can access jobs as well as career advice throughout your working life. Working with us means access to a lifetime of career choices.
Looking for a new recruit?
Whether you need flexible contingent staff or highly skilled professionals for your critical positions, we can find the right people — with the right experience, background and attitudes — right away. Working with Adecco Group NA as your recruitment partner ensures you achieve your business potential by securing great talent, time after time, at all stages of your business development.
Looking for someone to manage your workforce needs?
We challenge the norms and inspire employers to think differently about their workforce. If you need to outsource your entire recruitment process, we can take ownership of everything and ensure optimal results. We can also manage your staffing suppliers, provide career transition support to your downsized employees, and provide the technology you need to gain insight into your employees and your expenditures.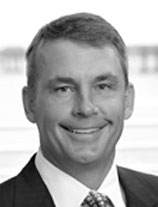 A word from Bob Crouch,
CEO Adecco Group North America:
"Our brands represent quality, service and trust, and we work hard to not only maintain but also strengthen our reputation by delivering value to the best of our ability. I am proud to work alongside some of the most talented professionals in the industry, and to lead a group of companies that offer endless opportunities."
— Bob Crouch, CEO Adecco Group North America