Leadership Principles
Cool Head

People who have values and make decisions, who establish priorities, who can analyze and solve problems and who answer questions concretely and appropriately without letting their "sense of self" cloud their answers.

Warm Heart

People who know how to reach out to other people's hearts, who are able to make the most of others, appreciating and respecting them, and are able to focus the energies of their co-workers and colleagues on a common objective.

Working Hands

People who love their work and are willing to go the extra mile.




Curious Minds

People who actively seek new experiences, information, knowledge and feedback enabling them to form new ideas, behaviors and bring about positive change.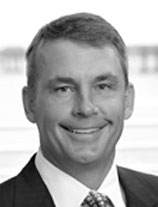 A word from Bob Crouch,
CEO Adecco Group North America:
"Our brands represent quality, service and trust, and we work hard to not only maintain but also strengthen our reputation by delivering value to the best of our ability. I am proud to work alongside some of the most talented professionals in the industry, and to lead a group of companies that offer endless opportunities."
— Bob Crouch, CEO Adecco Group North America