Our Commitment to

Diversity & Inclusion
At the Adecco Group in North America, we are building a culture where talent matters, not labels, and where everyone has a chance to be part of the world of work. We celebrate the countless ideas and experiences that shape us as individuals and as an organization. Our vision and culture are inspired by our employees who are inclusive and proud of who they are, and we value the unique contributions they bring to work every day.
As the workforce solutions leader, we believe our culture of inclusion enables us to best serve the needs of our clients and positively impact the lives of our associates and students. Together as one, we are the Adecco Group, and we are committed to making the future work for everyone.
Our Commitment in the Workplace
Delivering Diverse Talent for Our Clients
The Adecco Group and its subsidiary brands are all equal opportunity employers, committed to meeting our clients' diversity priorities through initiatives for inclusive recruiting and hiring.
Our colleagues regularly attend and recruit our potential associates from minority conferences and networking events not only locally but nationally.
We hold memberships with many national minority professional organizations, including:
The National Urban League
The National Coalition of 100 Black Women
Abilities, Inc.
STEM Connector
American Society of Women Accountants
National Association of Black Accountants (NABA)
American Society of Women Certified Public Accountants (ASWCPA)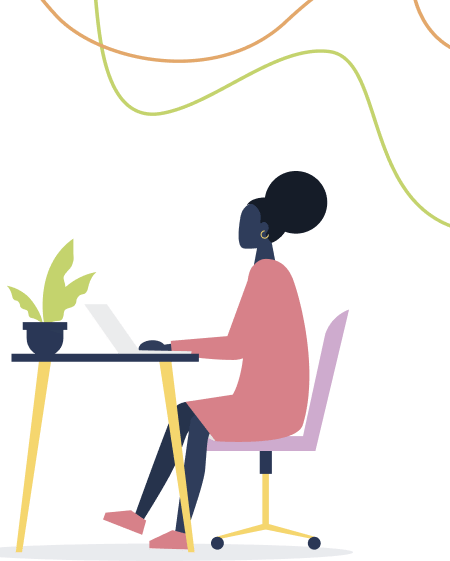 In addition to a strong networking presence among diverse organizations, we routinely recruit from colleges, universities, vocational, and trade schools.
We engage with school newspapers, career opportunity offices, fraternities/sororities, civic organizations, and minority alliances.
We also participate in internship programs designed to assist minority college students in gaining experience in the workforce.
Through these efforts, we provide our clients with a deep bench of diverse and minority candidates for a wide variety of roles.
Building a Corporate Culture of Inclusion
During these challenging times, we're all learning more each day about the value of not only welcoming but acting upon a multitude of perspectives.
Early in 2020, our global CEO Alain Dehaze committed our company globally to be an inclusive environment. For us, that begins with listening.
In response to the ongoing struggle for civil rights in 2020, we hosted a series of candid listening sessions with our colleagues so our leadership could understand the challenges facing diverse employees both at work and at home.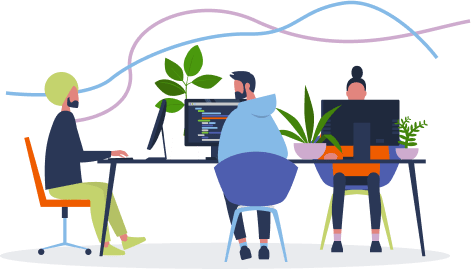 What we learned inspired us to take action within weeks:
We created the Adecco Group North America Diversity, Engagement, and Inclusion Committee with executive committee sponsors Corinne Ripoche, Sergio Picarelli and Jan Gupta to drive future action and education at all levels of the company.
We recruited members for that committee from all brands and roles in our organization.
Our US brand presidents attended a workshop on Understanding Systemic Racism to foster proactive awareness of the attitudes that impact diverse individuals.
5,000+ colleagues, associates, and clients attended an inclusion workshop led by Dr. Steve Robbins which challenged our assumptions about how fairly we perceive and treat other people.
In the coming months, we are broadening our dedication to inclusion by building and strengthening community partnerships, fostering dialogue between all our colleagues, and further deepening a learning culture for diversity topics.
Our Commitment in the Community
Partnerships and Sponsorships
Through the Adecco Group and the Adecco Group Foundation US, we have formed partnerships aimed at driving a new inclusive future of work that is more fair and accessible for everyone.
We are proud to stand with organizations such as:

Dress for Success, empowering women to achieve economic independence through support with professional attire and skills to thrive in the workplace.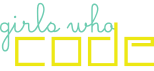 Girls Who Code, working to close the gender gap in technology and the sciences.

Generation W, providing education, mentorships, and philanthropy for women in the workplace. 41 of our colleagues from across the country attended their 2020 conference.
Awards and Recognition
We're committed to inclusion which allows us to make the future work for everyone. When we are recognized for our ongoing commitment, we accept with gratitude and challenge ourselves to do even more.
Some of the awards and recognition we have received within the last year include: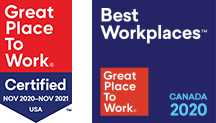 2020 certification as a Great Place to Work for in both the U.S. and Canada.
2020 certification as a Great Place to Work® for in both the US and Canada.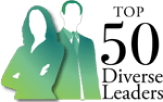 2020 recognition of Modis Vice President Brian Kuramoto as a Top 50 Diverse Leader.

2020 recognition as #7 on the Fortune Magazine World's Best Workplaces List.
2021 awards as a Military Friendly® Gold Status Employer and Top 10 Spouse Employer.

Seven of our leaders recognized on SIA's 2020 Global Power 150 Women in Staffing.
Our Commitment to the Future
What's Next for Inclusion at the Adecco Group, North America
Our goal at the Adecco Group is a culture where talent matters, not labels, and where everyone has a chance to be part of the world of work.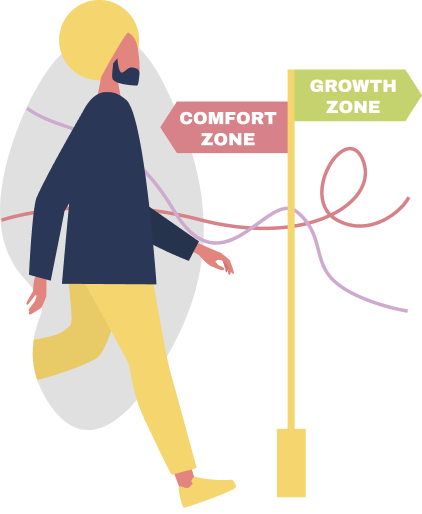 Among our goals for 2020 and 2021:
Gender Parity: driving greater gender diversity to ensure equal opportunity, pay, and process for both men and women with the goal of pay parity by 2030.
Accessibility: enhancing our support of accessible and flexible working environments so people with diverse physical and mental health needs can thrive.
Inclusive Culture: continuing to drive our culture of inclusion though communication, support, training, dialogue, and engagement.
Inclusive Development: inviting and applying a diversity of perspectives through recruitment, internal mobility, and succession planning for colleagues of all backgrounds.
Equity by Design: developing the new equitable platform of tools that allows all colleagues and clients to thrive.
Industry Impact: bridge gaps within the staffing and recruitment industry, with our own Joyce Russell serving as Chair of the ASA Board and supporting their mission to create better lives, better businesses and a better economy.
The diversity we need to transform the world of work comes from you.
Your background, your talents, your skills, your goals, your beliefs, and your unique experiences are the engine of our business, and together we can make a difference for finding the right job for every individual.
Even if you don't need talent workforce solutions or employment right now, we would love to meet you as we work together on building stronger and more inclusive communities.
Join Us as a Client
Are you ready to put our expertise to work finding the most diverse and capable talent in your market?
Reach out to our brands today for help finding professionals in a wide variety of industries including office, clerical, warehouse, customer service, IT, engineering, legal, accounting, executive leadership, and many more.
Join Us as an Associate or a Student
Associates are the professionals that we place with our clients. If you're eager to apply your diverse talents and jump start your career, we'd like to hear from you. Click any of the links below to apply as an associate with our brands.
Join Us as a Colleague
We help connect thousands of people from all different backgrounds and cultures with employment opportunities across the world. How? By developing innovative workforce solutions that are focused on the future. Who are we? We're innovators, influencers, career makers, and we're looking for colleagues who share our passion for empowering people. Click here to check out our open positions.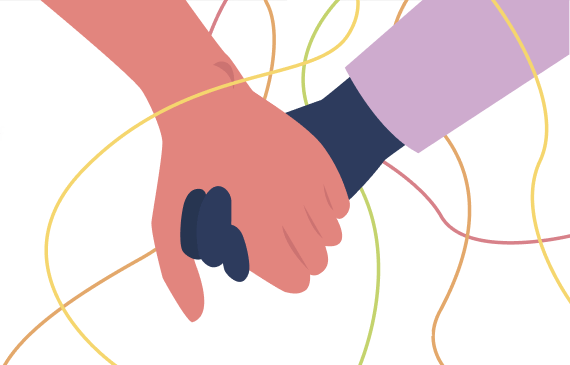 Join Us in the Community
Please check any of the organizations below for volunteer and other supportive activities:

The Adecco Group US Foundation, our charity that supports many organizations that are working to make the workplace fairer and more accessible.

Dress for Success, empowering women to achieve economic independence through support with professional attire and skills to thrive in the workplace.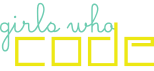 Girls Who Code, an organization committed to working to close the gender gap in technology and the sciences.

Generation W, providing education, mentorships, and philanthropy for women in the workplace.

Rethreaded, a not-for-profit organization providing a second chance for survivors of human trafficking through reskilling in production, sales, marketing, and finance.

The National Urban League, helping people in underserved communities to achieve social, economic, and professional parity through job training and community development.
Melinda Holden Brings Supplier Diversity Expertise to the Adecco Group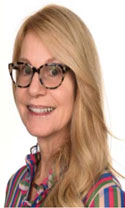 Melinda Holden
Senior Vice President, Procurement and Real Estate
The Adecco Group
Melinda (Mindy) Holden is the Senior Vice President, Procurement and Real Estate for the Adecco Group. Mindy has more than 20 years of experience designing, leading, and implementing a broad range of corporate initiatives, and is using her experience to amplify the company's supplier diversity practices. Prior to joining the Adecco Group, Mindy initiated a supplier diversity program where none existed. After presenting the business case and ROI of the program to top leaders, she proved the importance of the program to business sustainability. Though they supported the philosophy of diversity, Mindy had to provide a strong business case in order to obtain the staff and other resources needed.
The steps Mindy took to build a successful diversity program included hiring a supplier diversity leader and an analyst. She then focused on educating internal stakeholders, including the procurement team. Mindy and her staff also attended conferences to meet diverse suppliers, a process that steadily grew the diverse supplier base. Today, she describes herself as a curious leader because there is always something to learn by asking questions and truly listening.
Favorite Quote:
"It's critical to represent our candidates, clients, and customers who are also diverse… Organizations with a diversity program are transforming businesses and lives…" – Melinda Holden
Inclusion isn't a matter of one seminar, one website, or even one commitment; it is an attitude of continuous learning about the people with whom we share our workplace and community.
At the Adecco Group, we are listening to experts of all kinds as they share their experiences and best practices for building the welcoming workplace of the future.
Please join our educational journey through the resources provided below.